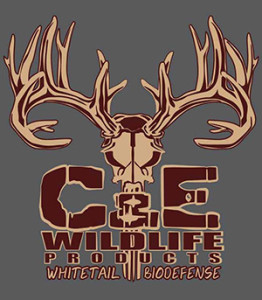 "North American Deer Talk" sits down with our show sponsor Shane Horrocks, Owner of C&E Wildlife Products.
Shane's knowledge of wildlife nutrition and the products he and his company develops is off the charts. We discuss all things probiotics and cover information on some of the new products that C&E is offering to Cervid Livestock operators. You will find this show education…I know I did!
If you would like to learn more about Shane you click on either link below.
http://cervidsolutions.com/life-cycles/cervid-health-division/cervid-nutrition
Podcast: Play in new window | Download (64.2MB)
Subscribe: RSS