What is Cervid Solutions Membership?
Two words; professional commitment.  As a Cervid Solutions Member you are committing to the health of your animals and the prosperity of your operation.  As a CSM not only are you symbolizing your dedication to your animal's health you will gain access to valuable products and discounts from a variety of resources.
Benefits of being a member
As part of your The Paradigm Program, you gain exclusive access to the Health Management Systems, Cervid Solutions Health Divisions, professional education content, Vaccine Service Packages (VSP), North American Deer Talk (our podcast), and a variety of other benefits including discounts on cutting edge products and services. Being a member gives you all the tools and resources needed to Evolve Your Herd.
Discounts for our Membership- Discount Initiative
It is imperative that value comes to your operation as part of Cervid Solutions Membership. Through continued efforts some of the Cervid industries most trusted products and services are part of our Discount Initiative. For most operations just an order or two easily exceeds your membership cost! Cervid Solutions, LLC
5% discount on all Vaccine Service Packages (VSP)
C&E Wildlife
Free shipping on C&E Wildlife Products orders over $250
5% off all orders over $100
Applied Reproductive Concepts (ARC)
Artificial Insemination (AI) Promotion for 2015, AI 10 does get the 11th free.
Semen collection promotion for 2015, $1.00 off per straw fee.
Example, 100 total straws are collected from your buck; standard processing fee is $10 per straw equaling $1000.00. With the discount offered from ARC the Cervid Livestock Operator realizes $100 in savings.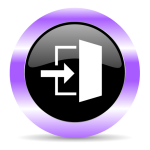 MEMBERSHIP SIGN-UP